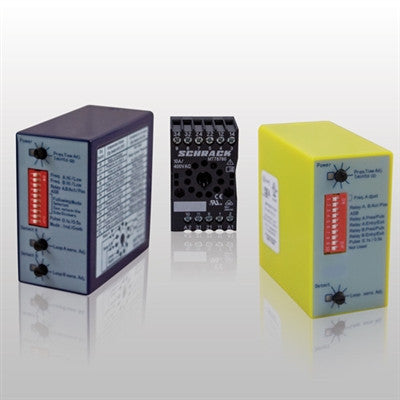 BEA Matrix Single Channel Loop Detector with Din Block
10MATRIXIIS110 = 110vac Model
10MATRIXIIS1224 = 12-24vac/dc Model
With more standard features than any other loop detector on the market, the Matrix2-S has the flexibility, compatibility and performance to maximize productivity and safety on your site.
Matrix2-S is a series of digital inductive, single loop detectors for vehicle access control and safety for doors, gates, and numerous other applications.
High performance features include :
PRESENCE time adjustability up to INFINITY

Selection of PRESENCE and PULSE outputs

AUTOMATIC SENSITIVITY BOOST increases the sensitivity upon detection, and allows for continuous detection of high-bed vehicles

Four frequency settings ensure NO CROSSTALK occurs between adjacent loops

The microprocessed Matrix adjusts to OUTSIDE TEMPERATURES - detection is not affected by long-term occupation of the loop.

The Matrix2-S is available in two models to accommodate nearly any application.

Available in single channel mode, and power supply configurations of 110 or 220 volts AC, or 12-24 volts AC/DC

The Matrix is compatible with any door control or application you may encounter

Unlike traditional DIP switches, the Matrix2-Ss continuous mode adjustments allow for precise settings to match your application

Settings such as sensitivity and presence are adjusted via potentiometer so wide ranges and precise adjustments are made easy
We have 15 years experience working on these products in the field. Please contact us if we can be of any assistance!
Matrix Components

Main connector (86CP11)

Power LED

Presence time potentiometer

DIP switches

Detection state LED

Sensitivity adjustment potentiometer
---
Net Orders Checkout
| | | | |
| --- | --- | --- | --- |
| | | Subtotal | $0.00 |
| | | Shipping | |
| | | Total | |
---
Shipping Address