BEA Eagle Microwave Motion Sensor
BEA Eagle Microwave Motion Sensor
Regular price
$184.00
$184.00
Free shipping on most items over $200
We have 15+ years of industry experience
GSA, Net 30 and purchase orders available
---
Description
Description
MOTION SENSOR FOR AUTOMATIC DOORS
BEA's EAGLE is designed for the activation of automatic pedestrian doors and is universally compatible with all makes and models of swinging, sliding, and revolving automatic doors.
This motion sensor features unidirectional radar which increases energy efficiency by detecting approaching traffic while ignoring motion away from the door.
BEA offers a wide variety of EAGLE installation accessories to accommodate your mounting needs, including a spacer accessory with an integrated camera.
BEA 10Eagle
Technology

Microwave Doppler Radar

 

Detection Mode

Motion

 

Transmitter Frequency

24.150 GHz

 

Transmitter Radiated Power

< 20 dBm EIRP

 

Transmitter Power Density

< 5 mW/cm2

 

Minimum Detection Speed

2 in / s (measuring based on optimal conditions)

 

Mounting Height
Eagle
Eagle HM

 
72 in – 156 in (6 ft – 13 ft)
156 in – 198 in (13 ft – 16.5 ft)

 

Supply Voltage

12 – 24 VAC ±10%
12 – 24 VDC 30% / -10%

 

Mains Frequency

50 – 60 Hz

 

Maximum Power Consumption

< 2 W

 

Output
Maximum Contact Voltage
Maximum Contact Current
Maximum Switching Power

Relay (free of potential change-over contact)
42 VAC / VDC
1 A (resistive)
30 W (DC) / 60 VA (AC)

 

Cable Length
Eagle
Eagle HM

 
96 in (8 ft)
96 in (8 ft)

 

Degree of Protection

IP54

 

Tilt Angles

0° – 90° vertical; −30° to 30° lateral

 

Norm Conformance

R&TTE 1999 / 5 / EC; EMC 2004 / 108 / EC;
Resources and Manuals
| | |
| --- | --- |
|  BEA Inc Resource Center | |
|  User Guide | |
|  Cut Sheet | |
|  Architectural Spec | |
Adjustable - Narrow and wide antennae included
Eliminates false detections - Immunity settings can be adjusted to reduce unwanted detections caused by rain, snow and header vibrations
Versatile - Motion detection feature capable of detecting traffic moving as slow as two inches per second
Aesthetically pleasing design - Compact, low profile design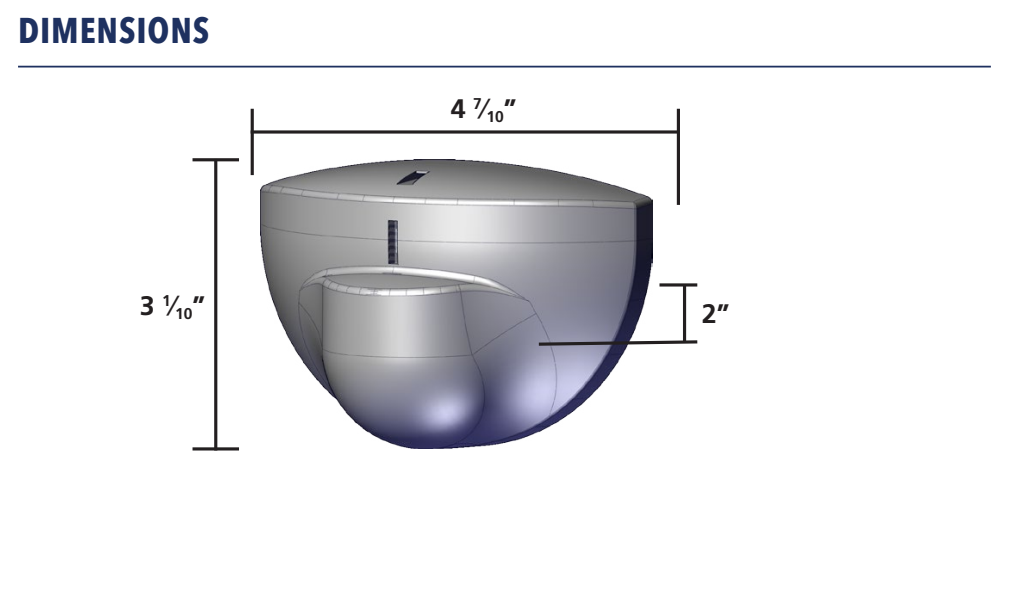 All in stock orders typically ship the same business days or within 1-2 business days.  Cut off for same day shipping is 2:30PM Central Time.

LEADTIME
Items with lead times typically ship in 4-7 business days.

FREE SHIPPING POLICY
Orders with free shipping may have longer lead times due to those items being shipped the most economical way.  Free shipping on most orders over $195.00 does not include gate operators, loop sealant, and any extreme length or weight items
Our return policy lasts for only 30 days. If 30 days have gone by since your purchase, unfortunately we can't offer you a refund. Some items such as Gate Operators or custom parts may not be returnable or carry a restocking fee if returned.
Protec Controls accepts purchase orders please contact us.
NET 30
We also support Net 30 terms on our website for easy ordering. Please fill out the form to the right with your company information and we will get your account setup to place Net 30 orders.
GOVERNMENT & GSA
Protec Controls accepts GSA SmartPay cards along with all major credit cards. For government quotes and purchase orders please email govsales@proteccontrols.com