BEA FalconW /w Extended Width Path
BEA FalconW /w Extended Width Path
Regular price
$391.20
$391.20
Free shipping on most items over $200
We have 15+ years of industry experience
GSA, Net 30 and purchase orders available
---
Description
Description
BEA's Falcon family of sensors is the premier microwave activation solution for indoor and outdoor industrial applications. The family includes the Falcon, Falcon XL (extra low mount) and Falcon Wide (for wide detection areas).
BEA's Falcon family is ideal for automatic industrial doors, vehicle gates/barriers, vehicle detection, loading docks or any other industrial application where motion detection is required.
Housed in a NEMA 4 rated enclosure, the Falcon family is designed to operate in harsh environments.
Universally compatible with any industrial door.
Ability to disregard pedestrians and only detect large masses.
Can detect traffic moving both towards and away from the door.
Can be mounted up to 22 ft.
Available in explosion-proof housing and XL - for extra low mounting.
Energy savings - Bidirectional, unidirectional approach and unidirectional depart microwave detection options
Adjustable detection settings - Six modes of detection filtering for pedestrian and parallel traffic rejection
Rated for harsh environments - P65 rated enclosure
Remote control adjustments - Remote control programming enables user to quickly and safely make changes from the ground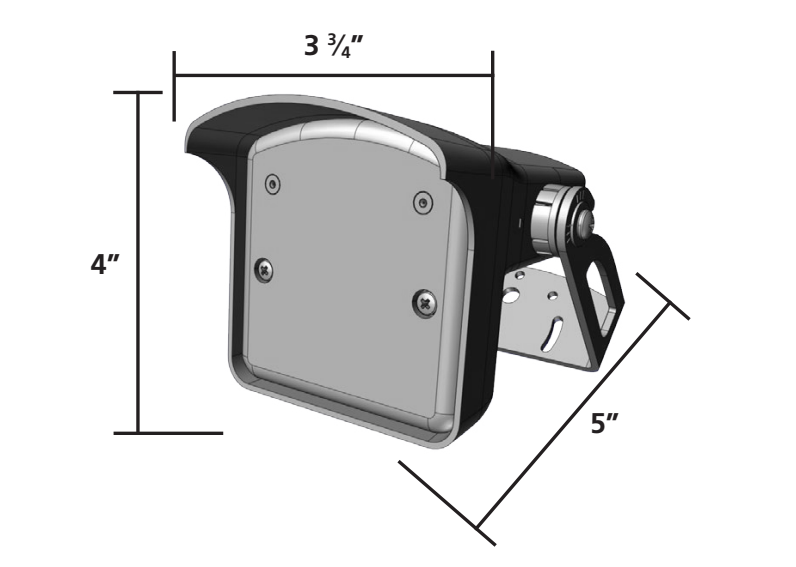 How do I set the FALCON to detect vehicles but not people?
Set Detection filter to "3" or higher, walk-test, and then test with a vehicle.
Why does the FALCON still detect people when I have the Rejection filter set to "6".
The mounting height may be incorrect. The FALCON mounting height range is 11.5 to 23 feet, the FALCON XL mounting height range is 6.5 to 11.5 feet, and the FALCON WIDE mounting height range is 11.5 to 21 feet.
Why does the FALCON no longer detect fork trucks when I set the Detection filter to not detect people?
The mounting location may be incorrect. The FALCON should be mounted directly in the center, above the door.
How long is the cable for the FALCON?
30 feet.
Why are the wire colors of my new FALCON different from my old FALCON?
The wire color changed from European coloring to US coloring. Verify wiring connectivity in the User's Guide.
What is the power requirement for the FALCON?
12 to 24 VAC ±10%; 12 to 24 VDC +30%/-10%
Why is the door recycling open?
The FALCON is detecting the motion of the door or sensing external vibrations. Tilt the sensor out farther and/or reduce the detection field (Sensitivity).
If the FALCON is mounted to the door's header, remount it to the wall with an extension bracket, if needed.
Can I adjust the FALCON without the remote control?
Yes. Reference the User's Guide for manual adjustments.
Will the FALCON detect an object if it stops moving?
No. The FALCON will only detect objects in motion.
Why is the door randomly opening even with nothing or no one in the area?
The FALCON may be detecting environmental interference such as ceiling fans, blowers, or air curtains.
All in stock orders typically ship the same business days or within 1-2 business days.  Cut off for same day shipping is 2:30PM Central Time.

LEADTIME
Items with lead times typically ship in 4-7 business days.

FREE SHIPPING POLICY
Orders with free shipping may have longer lead times due to those items being shipped the most economical way.  Free shipping on most orders over $195.00 does not include gate operators, loop sealant, and any extreme length or weight items
Our return policy lasts for only 30 days. If 30 days have gone by since your purchase, unfortunately we can't offer you a refund. Some items such as Gate Operators or custom parts may not be returnable or carry a restocking fee if returned.
Protec Controls accepts purchase orders please contact us.
NET 30
We also support Net 30 terms on our website for easy ordering. Please fill out the form to the right with your company information and we will get your account setup to place Net 30 orders.
GOVERNMENT & GSA
Protec Controls accepts GSA SmartPay cards along with all major credit cards. For government quotes and purchase orders please email govsales@proteccontrols.com