BEA Sparrow Microwave Motion Sensor
BEA Sparrow Microwave Motion Sensor
Regular price
$296.00
$296.00
Free shipping on most items over $200
We have 15+ years of industry experience
GSA, Net 30 and purchase orders available
---
Description
BEA Sparrow Microwave Motion Sensor
Best Operated Using BEA Universal Remote
The Sparrow is designed to detect the movement of people and vehicles. Its
unidirectional detection setting allows the Sparrow to only detect movement approaching the sensor, optimizing door operation.
Its adjustable microwave antenna and 180° mounting provides flexibility in configuring the detection zone.
Detects the movement of both pedestrian and vehicular traffic
The unidirectional approach detection setting can be utilized for only detecting movement towards the sensor
The Sparrow's unique unidirectional departure setting can be utilized to only detect movement away
Flexible product mounting positions and adjustable antenna rotation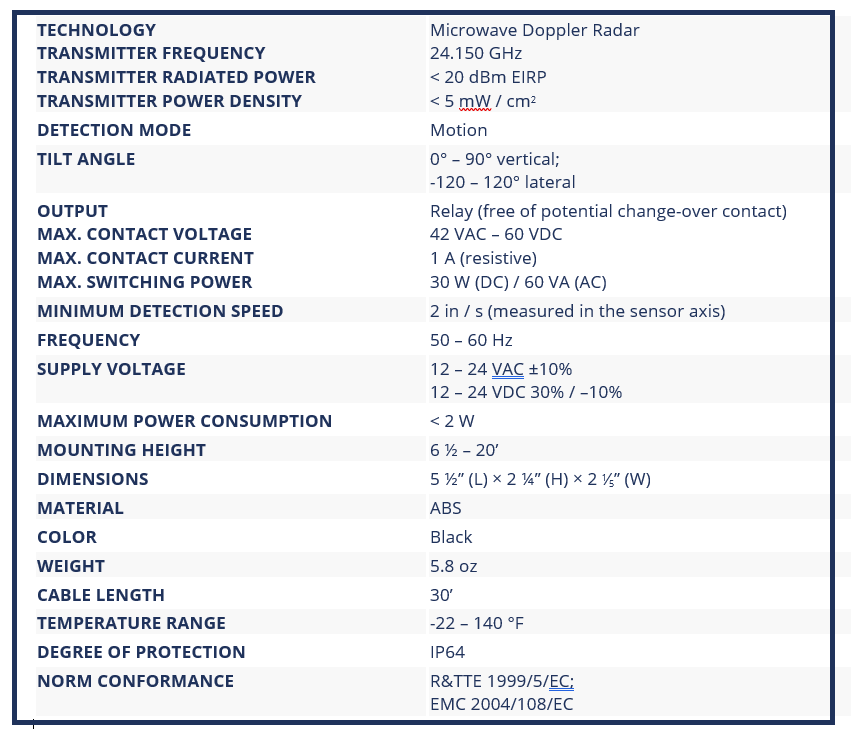 How high can I mount the SPARROW?
6′ 6″ to 20′
Can I set the SPARROW to not detect people?
No. You must upgrade to the FALCON.
What is the cable length for the SPARROW?
30′
Can the SPARROW be mounted on the ceiling?
The SPARROW can be ceiling-mounted or wall-mounted.
Why does the SPARROW LED rapid-blink blue after unlocking?
An access code has been entered. If you don't know the access code, cycle the power and push UNLOCK > LOCK > 0000 to reset.
What is the function of the DIP switch?
Boost function – to be utilized if mounting above 14′ 6″.
Is the SPARROW NEMA 4 rated?
No, but it is IP64 rated (protected against dust intrusion and splashing water). Refer to the FALCON for a comparable NEMA 4 rated product.
What can be adjusted using the push buttons?
1) Increase or decrease field size 2) Factory reset
What are the detection modes?
BI = two traffic UNI = one way towards sensor UNI AWAY = one way moving away from sensor
What color wires are used for power?
Brown and green in terminals 1 and 2.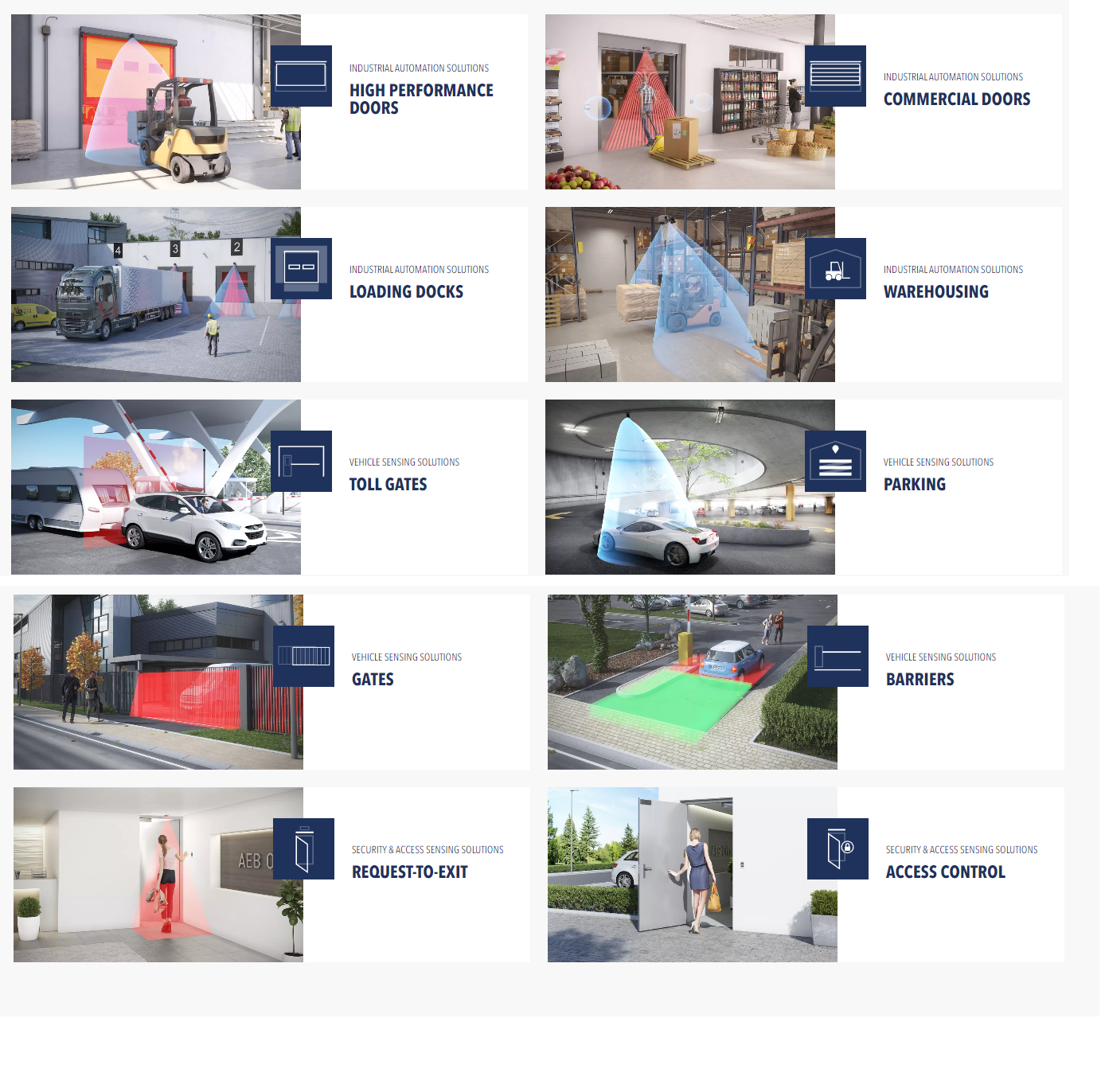 All in stock orders typically ship the same business days or within 1-2 business days.  Cut off for same day shipping is 2:30PM Central Time.

LEADTIME
Items with lead times typically ship in 4-7 business days.

FREE SHIPPING POLICY
Orders with free shipping may have longer lead times due to those items being shipped the most economical way.  Free shipping on most orders over $195.00 does not include gate operators, loop sealant, and any extreme length or weight items
Our return policy lasts for only 30 days. If 30 days have gone by since your purchase, unfortunately we can't offer you a refund. Some items such as Gate Operators or custom parts may not be returnable or carry a restocking fee if returned.
Protec Controls accepts purchase orders please contact us.
NET 30
We also support Net 30 terms on our website for easy ordering. Please fill out the form to the right with your company information and we will get your account setup to place Net 30 orders.
GOVERNMENT & GSA
Protec Controls accepts GSA SmartPay cards along with all major credit cards. For government quotes and purchase orders please email govsales@proteccontrols.com